Aeration at brewery, Germany
In the cylindrical ventilation tank of the sewage treatment system for a brewery, there were problems with the mechanical submerged aerators of a competitor.  Installation of two 370-TR3 submerged aerators. Due to the "air seal principle" of the Tsurumi TR models, the lower sliding ring seal does not come into contact with the medium during operation, which significantly extends service life...
READ MORE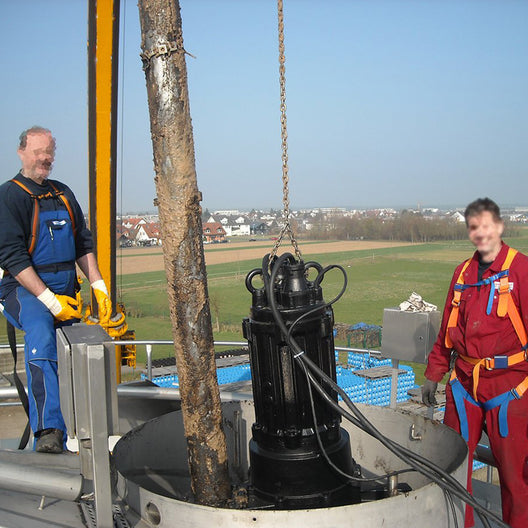 HOFGUT EIDERBICHL, IFFELDORF, GERMANY
An artificially created lake serving as a reservoir for fire protection, a biotope, and watering place for animals. Three submersible aerators were deployed, each with a motor output of 0.75 kW, which blows ambient air into the water and increases the oxygen level...
READ MORE