1972
We were founded in 1972 by "Jack" Hill as the sales company for Campbell- Gray Plant Hire.  We began trading in one of his depots in Wingfield Street, Peckham, London SE 15.  It was managed by his son, John Hill, who began selling site huts, ladders, scaffolding, props, tarpaulins and other non-mechanical equipment.  As we became more established he began also offering mechanical equipment such as hoists, mixers, power tools and concrete preparation equipment. 
1975
In 1975 John purchased Campbell-Gray Plant Hire Ltd and Obart from his father and became our Managing Director.  During the same year, John visited the ARA exhibition in America and discovered Tsurumi Manufacturing Company of Japan, who manufactured submersible electric pumps.  These were recommended to him by a user in America as being light, compact, very reliable and cheap to buy.  He bought some 2" submersible pumps for his hire fleet and immediately started renting them out from his depots in London.  During this time submersible pumps were relatively unusual and those that were used tended to be big and heavy with external starters; the preference for site pumping then was generally to use big petrol and diesel engine driven pumps.

Within a short space of time, his customers preferred the Tsurumi pumps because they were portable and easy to use. After a while, he too discovered how good they were with his workshops reporting that they were virtually maintenance free and his finance department reporting excellent utilisation.  His company was the first to rent out 2" submersible pumps in the UK.  In 1976 he started selling Tsurumi pumps to his friends in the plant hire trade through Obart and it was in this year that we became UK agents.
1986
During the 70s and early 80s, the market grew steadily for these portable electric submersible contractors pumps, or "sub pumps", as the UK tool hire market developed.  A 2" sub pump became a standard item on any hire fleet and the Tsurumi brand without a doubt was (and still is today) the industry standard.  We moved premises many times in these years; from Peckham to Islington, then to Beckenham via Swanley!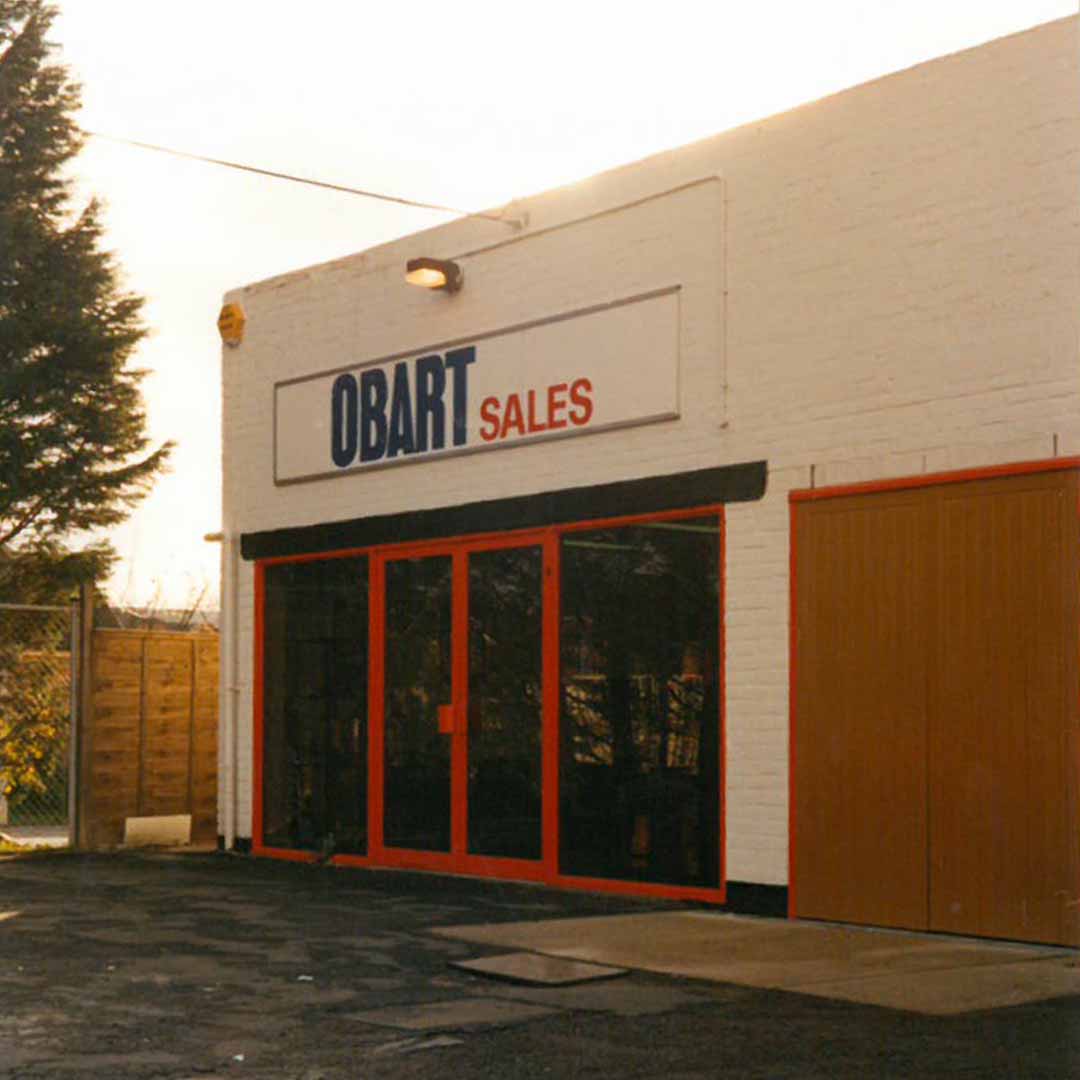 1989
In 1986 John's son Matthew Hill joined the company as a salesman. At this time we were known as a plant sales company selling Tsurumi pumps alongside wallpaper strippers, wall chasers, breakers, cement mixers, power tools and dehumidifiers…mainly to tool and plant hirers. We were based in Dulwich, SE22 at this time, then moved to a 2,500ft² warehouse at Marden in Kent.  In 1991 Matthew took an opportunity to buy the company from Campbell-Gray to become our Managing Director.

Plant equipment sales was a crowded market in the early 90s so Matthew decided to drop all but Tsurumi pumps from our sales portfolio.  He concluded that Obart Pumps Ltd. would benefit long-term from being a specialist in a niche market, particularly when Tsurumi pumps were so reliable, well priced and well-liked by our customers. He also had strong support from Tsurumi offices in Japan and in Germany.
1990
With a depressed economy in the early 90s, sales were stagnant and making money was hard for us but we had good support from some very loyal customers and suppliers who saw us through these difficult times.  From 1996 our sales really started to grow as the UK economy improved and demand for Tsurumi pumps increased significantly. During this time we became Honda agents and dealers for Nocchi and JS Pumps; these high-quality brands complemented the Tsurumi range perfectly and reduced our reliance on the UK tool and plant hire market, establishing us in basement waterproofing, the pump distributor market and with many end-users.

Many competitors of Tsurumi came and went during the 80s and 90s; they were either sub-standard compared to a Tsurumi and/or the dealer was unreliable.  Products used in the tool and plant hire industry are expected to cope with testing site conditions, operators on site who are a bit careless and high utilisation.  Only the best products survive hence brands such as Tsurumi, Honda, Bosch, Stihl, Makita, JCB, Belle etc are still today the number one choice for the industry.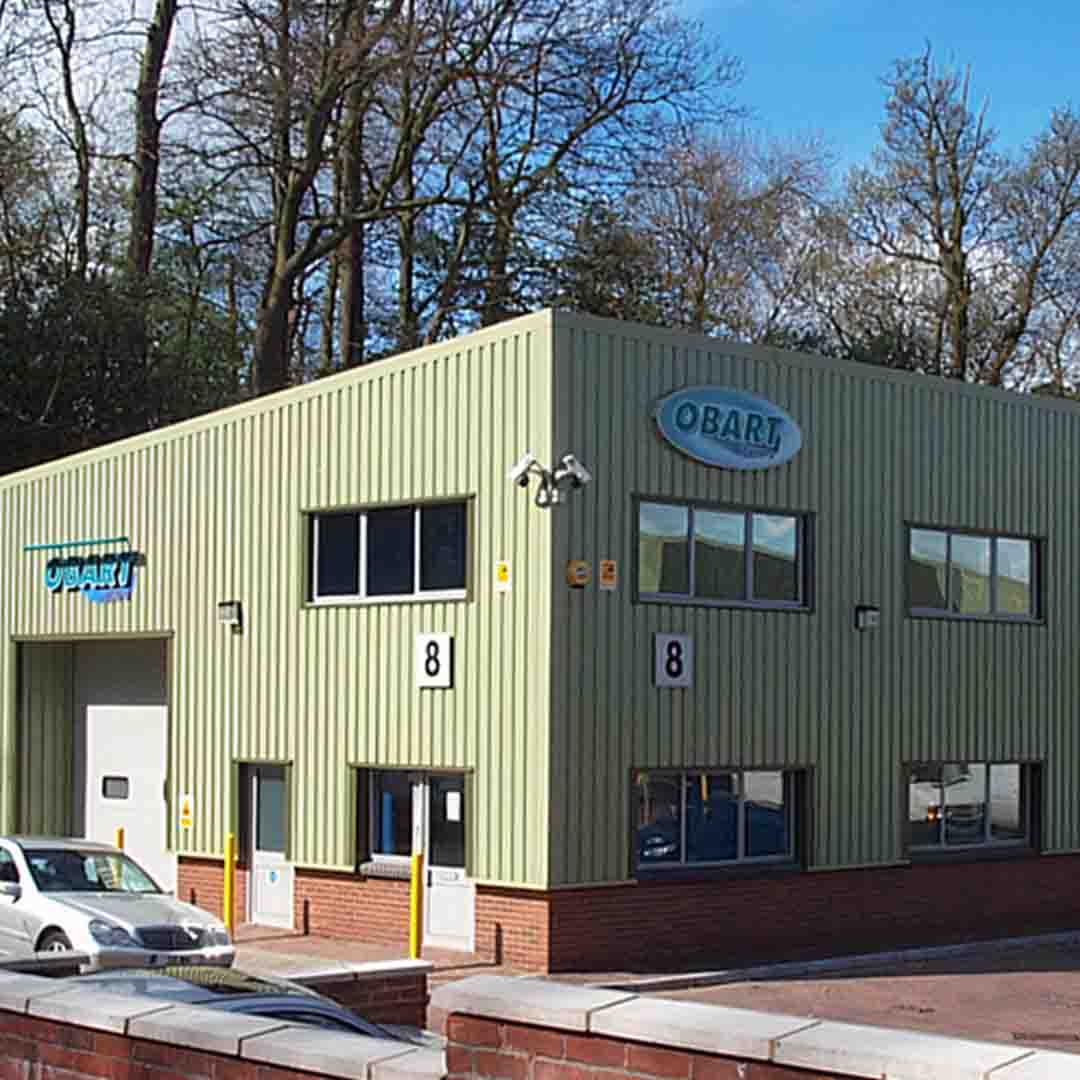 2002
In 2002, after 13 years at Marden, we moved to a 5000ft² warehouse at Pennenden Heath in Maidstone.  The extra space and the improved image of a modern building brought us a great deal of success and more respect.  Within 5 years, a growing market share meant we were on the move again!  In 2007 we moved to our current location at Allington in Maidstone, which has 16,000ft² of storage.

The new premises have improved stock levels; we now hold treble the amount of stock compared to the warehouse at Pennenden Heath. The extra space enables us to stock more products in bulk, achieve better economies of scale and ensure we remain efficient and competitive. We can also cope with the widely fluctuating demands experienced during periods of extreme weather caused by the modern phenomenon of climate change.
2007
Since 2007, we have increased the product range further.  A true reflection of this is the size of our 2012 catalogue, which had 122 pages; 20 more than the previous edition.  The 2015 edition had 165 pages! 
The current range of Tsurumi submersible pumps and Honda engine pumps are complemented further by Umbra, Speroni, Tsurumi engine pumps and APP, all of which are exclusive to Obart in the UK.

Matthew is still the Managing Director and he continues to work closely with his enthusiastic staff, often dealing directly with many customers and suppliers to ensure that quality and service remain a top priority.  Indeed the company received ISO accreditation for quality, health and safety and the environment in 2013. Furthermore, we give a 3-year guarantee on all Tsurumi submersible pumps. Care of the environment is close to his heart too and this lead to a 32% reduction of our carbon output in 2013 compared to 2012.
2016
To cope with the growth in the volume of our product range, we have built a 5,000ft² extension to our warehouse. This has extended our storage area to 20,000ft² and has enabled us to stock a further 750 pallets. This future proofs our objectives to stock.

Many of us here have direct experience with the products we offer, having had in-house training and used them ourselves in previous careers. This has given us a deep knowledge of the products and, in turn, an understanding of our customer's needs. We are, therefore, skilled in the selection and specification of water pumps for many and varied applications, and friendly advice is always freely available. Although online trading is important we still welcome direct contact with our customer by telephone or in our showroom. Our ongoing aim is to continue to provide the best possible value products and level of service to all our existing and new customers.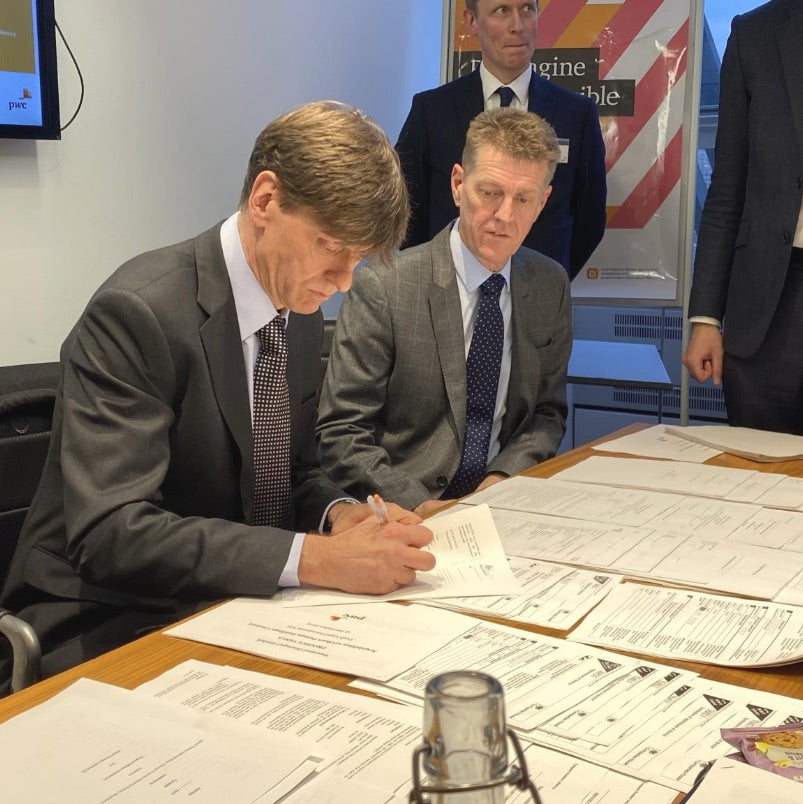 2020
In January 2020 Obart Pumps Ltd was purchased by Tsurumi Europe GMBH and they are now the UK subsidiary and suppliers of Tsurumi pumps in the UK. Since 1975, Obart Pumps had been joint Tsurumi distributors, sharing this position with another company, but the new agreement ended this arrangement. This will be beneficial for customers as they will get direct access to pumps produced by Tsurumi Manufacturing of Japan. This arrangement aims to further develop the Tsurumi brand in the UK, offer a wider range of products and increase the technical consultation capabilities.

Daniel Weippert, President of Tsurumi Europe says "Obart has done a lot for our brand and popularity in the British market, so it was only natural to take the next steps together to achieve further market growth", "We are looking forward to a new level of collaboration with the new development of Tsurumi UK – for the benefit of our clients in the UK", Tsurumi also has subsidiaries in Belgium, France, Sweden and Spain with European headquarters located in Germany.

Obart Pumps will continue to market their other brand's APP, Faes, Honda, Speroni and Umbra which Tsurumi consider exciting and complementary brands, and they want to develop these further in the UK. Matthew Hill, continues as Managing Director, and says of the deal "We have worked closely with Tsurumi for many years and we are excited to be part of their plans to develop the brand in the UK while growing our other products too."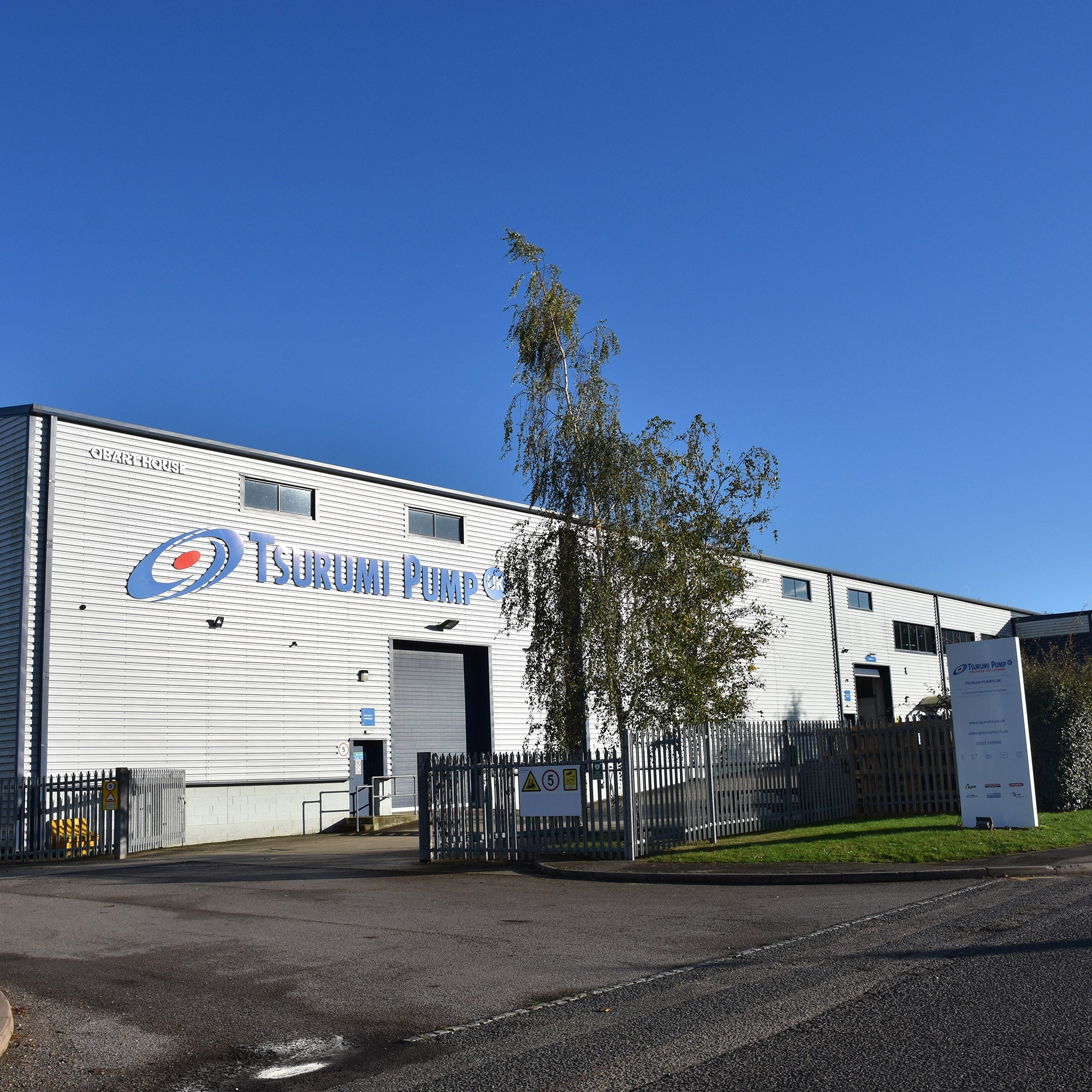 2023
As of 1st September, Obart Pumps officially became Tsurumi Pumps UK Ltd. The name change followed the acquisition of Obart Pumps by Tsurumi (Europe) GmbH back in 2020, when Obart Pumps first became part of the global network of companies that belong to Tsurumi Manufacturing Company of Japan.
Matthew Hill, Managing Director of Tsurumi Pumps UK Ltd said: "Following the acquisition in 2020, it is a natural step forward for us to become known as Tsurumi Pumps UK Ltd so we form part of a single brand with a single vision. Tsurumi - pronounced 'Sir-roo-me' - is becoming much more visible in the UK and is often associated with quality and reliability.
Choosing a selection results in a full page refresh.
Opens in a new window.