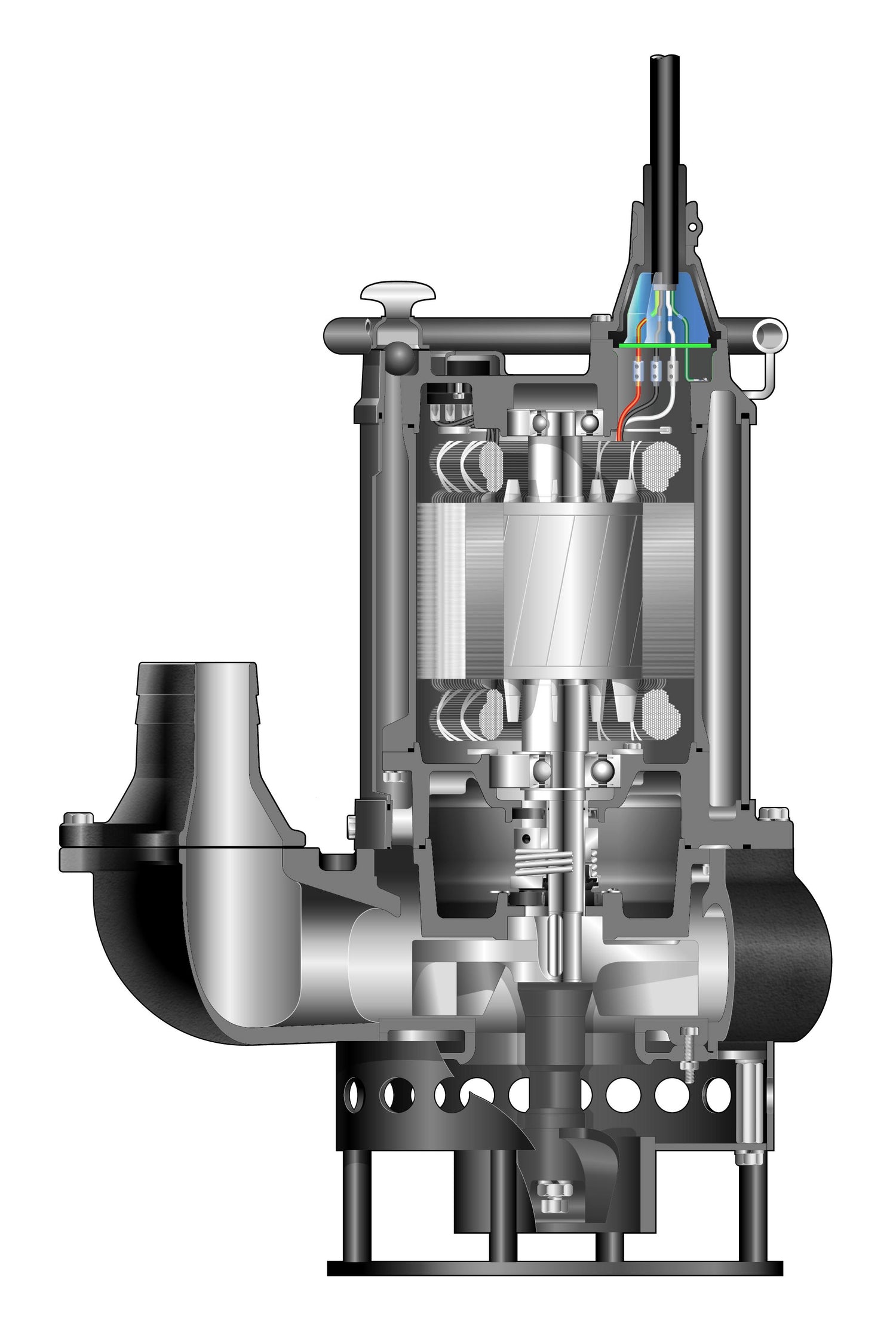 Tsurumi have considered every possible scenario that a submersible pump cable and the entry point might be subjected to in use. The design is the product of many years of experience and will prevent water entering the motor compartment from cable damage or submersion of the cable end.
There is an
anti-wicking block at the cable entry section of the pump. Each wire is
stripped back and each strand of the conductors sealed with liquified sealant to prevent capillary action. Selected sewage pumps, designed for fixed applications where user error and damage to the power cable is unusual, do not have this feature.  
Tsurumi submersible pumps are fitted with H07RN8-F (1 phase) or NSSHOEU (3 phase) cables. These cables use higher grade rubber which offer the highest personal
safety for user. H07RN-F could potentially swell and lose its insulation when operated fully submerged, which could put the user at risk of electric shock/